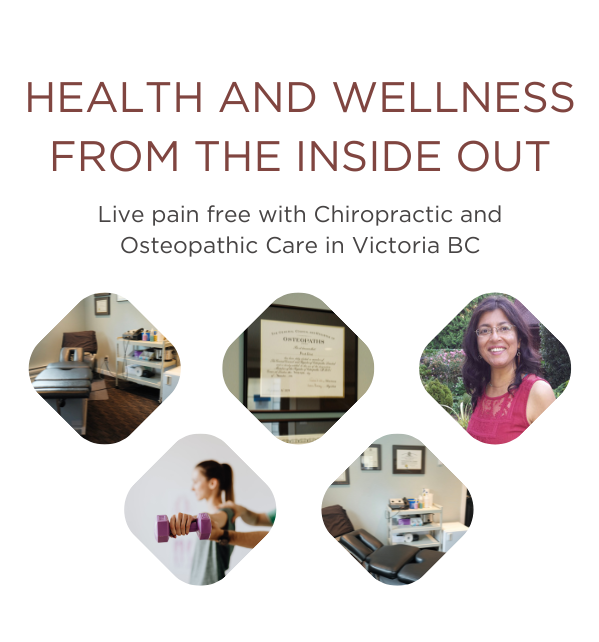 Dr. Preet – Chiropractor and Osteopathic Practitioner in Victoria
Dr. Preet is an Osteopathic Practitioner and licensed Chiropractor. With years of experience and a commitment to providing excellent care, Dr. Preet is the trusted choice for those seeking relief from pain and discomfort. Whether you're dealing with a specific injury or simply looking to improve your overall wellness, Dr. Preet can help.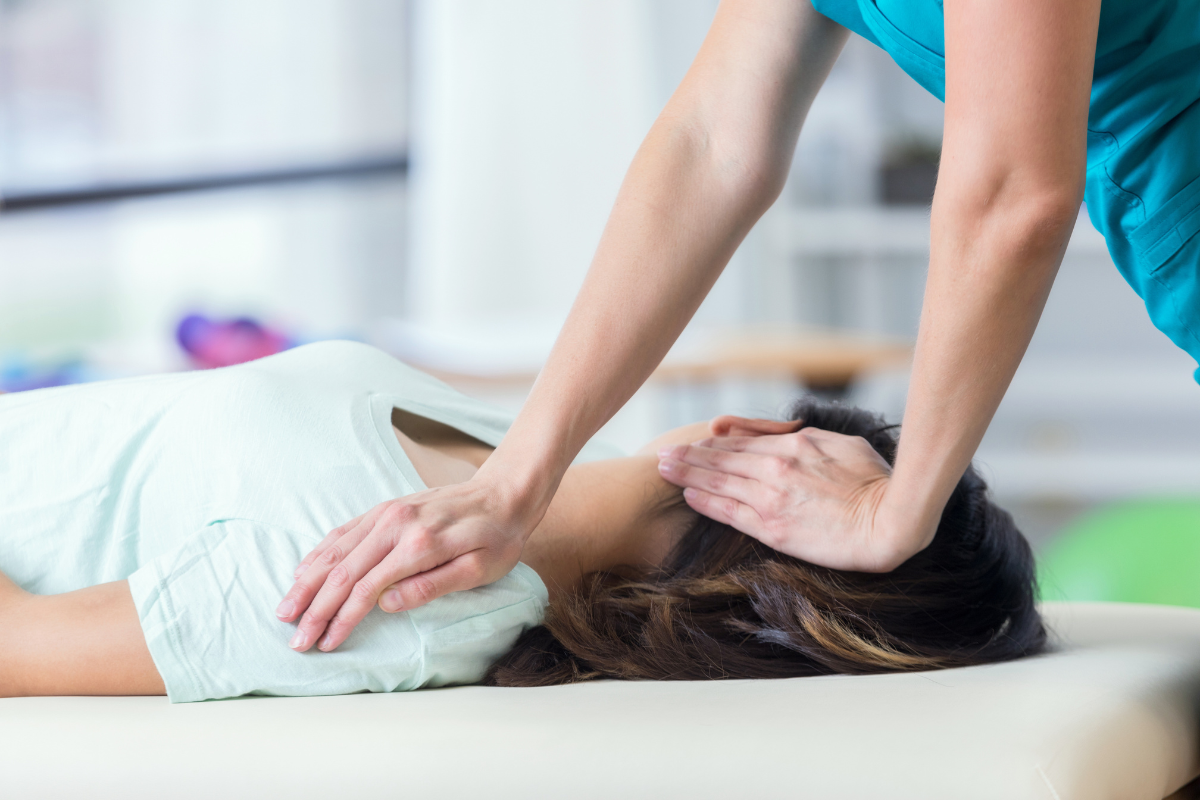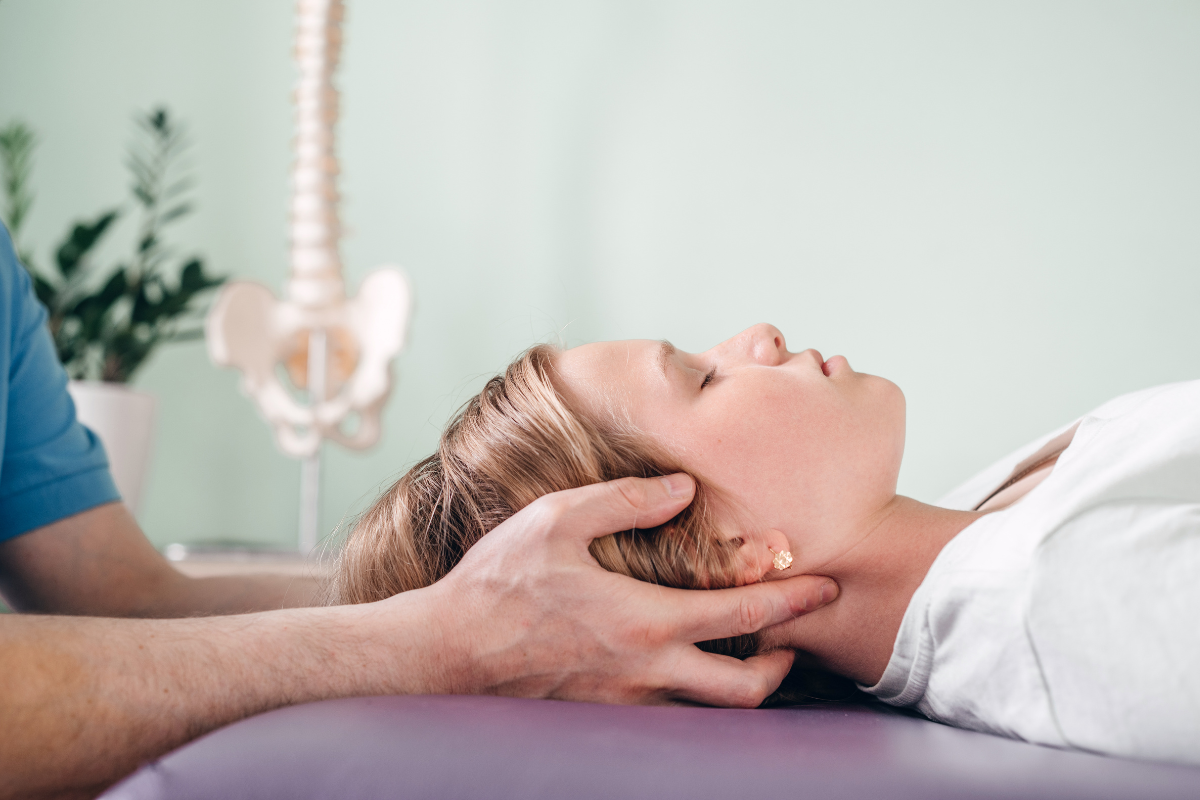 Meet Dr Preet Sehmi
Victoria Based Chiropractor and Osteopathic Specialist
Meet Dr Preet Sehmi
Victoria Based Chiropractor and Osteopathic Specialist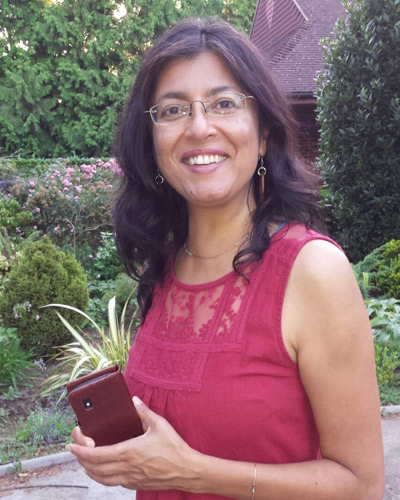 Dr Preet Sehmi is an established Osteopathic Practitioner and Chiropractor and has been offering a multitude of treatments and wellness care to people of all ages in Victoria BC and the surrounding communities for more than 20 years.
Dr Sehmi is an Osteopathic Practitioner (not a medical osteopath, where MSP pays for the visit). She is also a Chiropractor and uses many different techniques to help her patients. Dr Sehmi is active in the local community, providing spinal fitness classes at Gordon Head Rec Center, and prides herself on making her patients in Victoria feel happier and healthier.
Chiropractic and Osteopathic Care:
The Key to a Healthy and Happy Life
Chiropractic and Osteopathic care are two forms of complementary medicine that focus on the musculoskeletal system and its impact on overall health. Both practices involve non-invasive techniques that can help alleviate pain, improve mobility, and restore balance to the body.
Chiropractic care is based on the idea that misalignments in the spine can cause a variety of health problems, including headaches, back pain, and even digestive issues. By using manual adjustments to correct these misalignment, chiropractors can help patients experience relief from these symptoms and improve their overall quality of life.
Osteopathic care takes a more holistic approach, focusing on the body as a whole rather than just individual symptoms. Osteopaths use a range of techniques, including manual adjustments, visceral diaphragm techniques, craniosacral, and exercise, to help patients achieve optimal health and wellness.
Both chiropractic and osteopathic care can be especially beneficial for people who suffer from chronic pain, as well as those who want to improve their overall health and wellness. By addressing the root causes of pain and illness, these treatments can help patients live happier, healthier lives.
Conditions successfully treated include : Whiplash Injuries, Sports Injuries, Pregnancy Related Back Pain and Infantile Colic.
Dr Sehmi also offers Prescription Orthotics by FootMaxx to alleviate foot, knee, and hip pain.
Is Osteopathy Covered By MSP?
Despite its growing popularity and proven benefits, osteopathic care is not currently covered by the Medical Services Plan (MSP) in the province of British Columbia, Canada. This means that patients seeking osteopathic treatment must pay for the services out of pocket, or through private insurance coverage. While some private insurance plans may cover the cost of osteopathic care, not all do. We recommend checking with your insurance provider prior to your appointment to confirm coverage.
Do You Do Direct Billing?
At our clinic, we do not offer direct billing to insurance companies. However, we provide detailed receipts that include all the necessary information for patients to submit claims to their insurance providers. This approach allows us to keep our prices affordable and provide high-quality care to all of our patients.
What Is The Price For A Session?
At our clinic we believe in upfront and transparent pricing.
The initial visit is priced at $150, which covers the cost of the consultation and treatment.
Follow-up visits are priced between $85 and $95, depending on the type of treatment required.
This pricing structure ensures that patients are aware of the costs upfront and can make informed decisions about their healthcare.
Testimonials
See what my clients are saying!
When I first came to see Dr. Sehmi I was suffering from a frozen shoulder. I could not raise my arm or put it behind my back. I was also in a lot of pain. I had difficulty getting dressed and putting my coat on. After a course of treatment, I now have full use of my arm and I am completely pain free. All this without a cortisone shot! I have now incorporated chiropractic therapy treatment into my regular health care regime.
I have attended Dr. Sehmi's spinal stretch classes over the past few years as a supplement to her chiropractic care and treatment. I have an inherited tendency for a curved spine resulting in poor posture. This has been a life long issue but it is in recent years that Dr. Sehmi helped me realize how important it is to work hard at not allowing my condition to worsen in my senior years. After an hour workout in the stretch class I feel so much better. I walk taller. I sit taller. I walk with a lighter step but more importantly my hockey improves dramatically. Although some may say that I am just a hero in my own mind, I do feel that after a stretch workout I have a much better chance of keeping up with players 2 decades younger than I am.
All the stretches that Dr. Sehmi teaches you can be done at home and I do many of them from time to time, but the result never feels as good as when they are done in the class itself.
So I believe that stretching is the fundamental pre-requisite to any fitness program. If you are not flexible in your spine and limbs and your core is flabby then all the other fitness routines have little chance of success.
Recently retired government geologist and a Canucks wannabe!
Dr. Sehmi is one of a kind. She has some techniques which are unique, perhaps because of her dual training. I'm told I'm hard to adjust, but Dr. Sehmi finds that perfect angle and adjusts areas other healthcare providers can't reach. Now, I'm able to maintain my increased level of fitness with only occasional visits.
Dr. Sehmi has been very caring and skilled in treating a problem shoulder I have had. By following her treatment plan and seeing her regularly I have full use of my arm again. I will now make sure to follow up with regular maintenance from her.